Perfect for a girls night in, a treat for yourself, or just because after 6 months of "pandemic protocol" you're looking for new recipes to try – while also raising funds for Susan G. Komen® Northeast Ohio!
YOU'RE INVITED TO A MASTERCLASS IN COOKING AND COCKTAILS – WITHOUT LEAVING THE COMFORT OF YOUR HOME.
Join Komen Northeast Ohio's Pink Divas for
A Perfectly Pink Virtual Event
Tuesday, October 20
6:30pm-8:00pm
For a $100 donation, you get an intimate cooking and cocktail making lesson with Mark Canzonetta, head chef of acclaimed Bistro 1907 in the Mahoning Valley. You will also receive a private session on floral design and arrangements from the owner and lead designer of Tara Foder Designs, Tara Foder.
Your $100 donation includes:
An ingredient list to make the specialty drink and dish by Mark Canzonetta
A live Q&A with Chef Mark
A demonstration on how to create and maintain the perfect bouquet of blooms with Tara Foder
Admission for you into our virtual Zoom room and engagement with Chef Mark, Tara, and other surprise guests on October 20
Generous support for Komen Northeast Ohio to continue to help underserved and uninsured individuals access the life-saving care they need to beat breast cancer
Individuals who participate can also sponsor a breast cancer patient/survivor to attend the Perfectly Pink event for $50 more.
Deadline to register for this event is October 14, 2020. Once your registration is confirmed, you will be emailed a link a week prior to the event to join our virtual Zoom room as well as the ingredient list you will need for the event.
ABOUT THE CHEF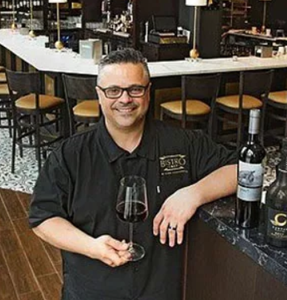 Mark Canzonetta, Chef & Restaurateur, began his love affair with food and cooking at the age of 11 after watching Julia Child on PBS. Mark soon was catering lunches and dinners to his neighbors in Warren, Ohio. Mark gained a profound appreciation for cooking from his immigrant great grandparents & grandparents and the loving family lifestyle associated with it. In 1988, Mark launched his culinary career with the opening of Pesto's East Market Street Cafe, his first restaurant based in his hometown of Warren, Ohio. Since then he has gone on to be Chef to Guy Fieri, design food products for celebrity chefs & open more than 30 restaurant projects across the country, including Guy Fieri's El Burro Borracho, Guy's Burger & BBQ Joints + Boardman Ohio's own OSTERIA AQUA PAZZO. Mark has had the honor of cooking for the President of the United States, Food Network Celebrity Chefs, Professional Sports Stars & famed Musicians. Mark resides in Warren, Ohio with his loving wife Melissa and daughters Amy & Gina, and his step-daughters Adrianna & Bentlea.
ABOUT THE FLORAL DESIGNER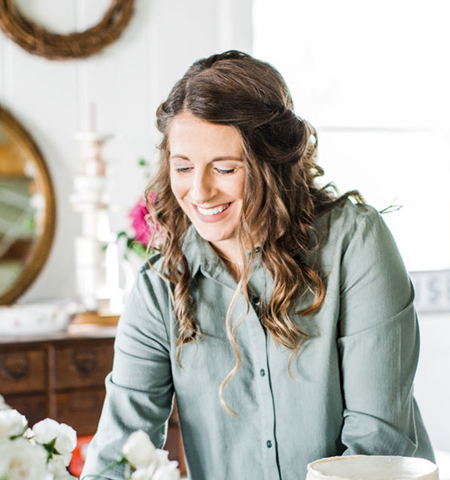 Tara Fodor, owner and lead designer at Tara Foder Designs, approaches her designs as both a farmer and an artist. She takes the idea of fresh flowers for your event to another level. Her trademark sprawling arrangements are filled with stems of many different varieties straight from the fields. She supplements each event with innovative materials she forages from the farm and flowers from other exceptional growers.
Outside of flowers, Tara loves to travel and lived in Europe before settling down on her farm in the Mahoning Valley with her husband Jon. You can most likely find the Fodors hard at work trimming trees together, tending flowers, or chasing after their two — soon to be three — little ones. Togetherness and laughter always fill their home and life on the farm.
---
Who are the Pink Divas?
An elite group of female executives banding together to fight breast cancer.
Who is leading the charge?
2020 Champions
Robin Doerschuk
Vice President/ General Manager, Snip Internet
Jayne E. Juvan
Partner, Tucker Ellis LLP
Karen A. Sealy
Senior Corporate Counsel, FirstEnergy Service Company
Amy Rondinelli
Financial Planner, MassMutual Financial Group
Need more information? Call Leslie Ahern, 216.292.2873, x 116 (lahern@komenneohio.org).